24/7
Tire Repair

& Replacement Service
DEPEND ON S&V DELTA TOWING PROFESSIONAL - EXPERIENCED - RELIABLE
PROFESSIONAL - EXPERIENCED - RELIABLE
24/7 Mobile Tire Repair Service
S&V Delta Towing and Recovery is your lifeline in the event of a flat tire emergency. We pride ourselves on offering round-the-clock support to all of our customers in the Cambridge, Ontario area. Whether your tire has encountered a puncture or can't be driven because of a damaged tire, we will have a qualified roadside assistance professional at your location very soon.
We have been the area's trusted tire repair, tire replacement, and roadside assistance service for over 30 years. We were founded with a simple philosophy: If a customer needs our services, we will not let them down! All of our tire repair and replacement services are available at affordable rates, including:
Quick and Affordable
Flat Tire Service
Tire Replacement
Tire Plugging
Tire Patching
Towing Service
Contact us now to learn more about Mobile Tire Service.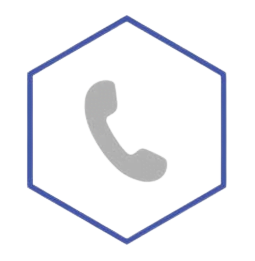 To learn more about our 24/7 Mobile Tire Repair Service and to speak to a member of our team, call us at
At S&V Delta Towing and Recovery, we recognize that driving with a blown out tire is a huge risk to the safe functioning of your car, as well as to your safety. While a flat tire can be a relatively minor problem, continuing to drive on it can result in major damage.
Tires are the only thing that stands between your vehicle and the road. If you have a flat tire, you need quick service to get rolling again. We offer 24/7 mobile tire repair service so you don't have to worry about coordinating a tow to a local mechanic.
Day or night, in any location, we will dispatch a flat tire repair team to you immediately. No job is too big or too small for our team. We have the tools, experience, and expertise to get your car rolling when it matters most. Our strategically located flat tire repair teams are always happy to assist when you are searching for flat tire repair near me.
Call our state-of-the-art dispatch and communications centre. We will ensure you receive timely service with the right equipment where and when you need us.
24/7 Roadside Assistance Near Me
Have you ever been traveling down the road when a tire or other road hazard turns your day sour? Our roadside assistance near me services are available 365 days per year, day or night – even on holidays! From tow truck service to tire replacement and tire repair, we've got you covered!
With the rising costs of tires and labor, our 24/7 roadside assistance is a great value. Our service is available to you when your car breaks down, or if you have a flat tire on the road.
Routine maintenance is important to help protect your investment. Our 24/7 roadside assistance provides you hassle free service, whether you have a flat tire, run out of gas, or have any other emergency on the way to your destination.