DEPEND ON S&V DELTA TOWING PROFESSIONAL - EXPERIENCED - RELIABLE
PROFESSIONAL - EXPERIENCED - RELIABLE
Emergency Car Lockout Service
Don't let a problem like a vehicle lock out keep you from reaching your destination. Beyond this, do not damage your locks or car doors by attempting DIY car lockout services. Instead, call the emergency car lockout team at S&V Delta Towing and Recovery. Our emergency locksmith services are available whenever it's needed – day or night, rain or shine.
After receiving your call, a trained locksmith will come to your location to unlock your car in minutes. We are the most professional and fastest emergency car lockout service in the industry. Our team is committed to providing courteous service and ensuring your safety by getting you back into the vehicle. We do this by operating honestly, efficiently, and quickly to resolve the feeling of panic that arises from locking the keys in the car.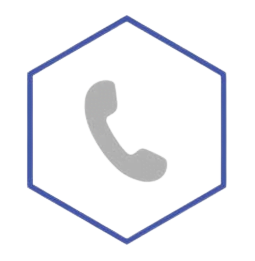 To learn more about our 24/7 Emergency Car Lockout Service and to speak to a member of our team, call us at
24/7 Lockout Service Near Me
You'd be surprised to learn how many times a day we receive calls for a 24/7 lockout service near me. In fact, this is why we developed our emergency car lockout service and employ only the best vehicle locksmiths in the Cambridge, Ontario area. If you find yourself with any of the following issues, give us a call for a quick resolution:
Keys Locked in Car
Car Lockout Service
Unlock Car Door
Keys Stuck in Ignition
Trunk Lockout
Jammed Locks and Broken Locks
And more!
Call our state-of-the-art dispatch and communications centre. We will ensure you receive timely service with the right equipment where and when you need us.
You're loading groceries into the trunk after a large shopping trip. There's a tight schedule to keep picking the kids up from soccer practice and then head home to get dinner on the table and homework started. As you slam the trunk closed, a sinking feeling lets you know that the car keys are locked in the trunk.
What would you do in this situation? Don't waste any time! Call S&V Delta Towing and Recovery for fast and effective lockout services. We arrive with haste to get you back on your way. Our car lockout service can assist in getting you access to the trunk and to your belongings. We are happy to help you find peace of mind again.
Our car lockout services eliminate the worry of having the car keys locked in the trunk. At S&V Delta Towing & Recovery, we work quickly to ensure that you can continue your day with keys in hand. Contact us today for help when you need it most.
Heavy Duty Lockout Service Near Me
Heavy duty vehicles run a tight schedule delivering goods, going between job sites, and keeping many functions of society running smoothly. As such, it is important that a heavy duty lockout doesn't keep you down. Finding a heavy duty lockout service near me in Cambridge, Ontario is essential for maintaining forward momentum in your business.
This is why S&V Delta Towing and Recovery developed our heavy duty lockout service. We offer efficient heavy duty towing and lockout services to get you to your next destination. Contact us for:
Bus Lockout
RV Lockout
Truck Lockout
Motorhome Lockout Service Near Me
Tractor Trailer Lockout
Big Rig Lockout
Semi Truck Lockout
Dump Truck Lockout
Box Truck Lockout
And more!