DEPEND ON S&V DELTA TOWING PROFESSIONAL - EXPERIENCED - RELIABLE
PROFESSIONAL - EXPERIENCED - RELIABLE
Emergency Roadside Assistance Near Me
Car troubles got you down? S&V Delta Towing and Recovery is here to help! We are a long-standing, professional towing company that offers professional, emergency roadside assistance services during your time of need. Cambridge, Ontario residents trust us to come to their aid when vehicle problems are slowing their roll.
Whether it is day or night, your car has run out of gas, a tire has blown out, the keys are locked in the car, or any other emergency, S&V Delta Towing and Recovery has you covered. With a dedicated dispatcher and accurate ETA times, your call will always be answered.
Our roadside assistance services are backed by over 30 years of experience and a large fleet operated by a dedicated team. When you find yourself stranded, give us a call!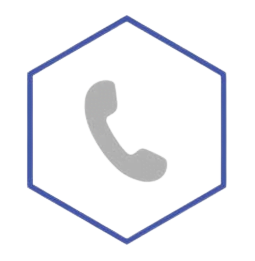 To learn more about our 24/7 Roadside Assistance Service and to speak to a member of our team, call us at
Your Trusted Roadside Assistance Company
As a division of Abrams Towing, which has the largest towing fleet in Canada, our customers have confidence that they are receiving roadside assistance from the best in the business. While we have our own dedicated fleet, we have over 200 trucks at our disposal for jobs large and small.
S&V Delta Towing and Recovery is fully trained on safety standards and regularly has ongoing continuing education courses to stay up to date with roadside safety protocols. All drivers are WreckMaster trained and certified, receiving training at a state-of-the-art Tow Truck Operator Training Center.
Our roadside assistance technicians are the best in the business, and this is largely due to the ongoing hands-on training in recovery followed by skill testing. We take pride in our people and only work with the best roadside assistance service technicians in the Cambridge, Ontario area.
Call our state-of-the-art dispatch and communications centre. We will ensure you receive timely service with the right equipment where and when you need us.
Emergency Roadside Assistance Services
It happens to everyone. A flat tire. A dead battery. Whatever the situation, you can always count on us to be there when you need us the most. Roadside Assistance is available 24 hours a day, seven days a week, 365 days a year. Our operators answer in seconds, so you know help is on the way.