24/7
Battery Jump Start

Service
DEPEND ON S&V DELTA TOWING PROFESSIONAL - EXPERIENCED - RELIABLE
PROFESSIONAL - EXPERIENCED - RELIABLE
Car Battery Jump Start Service
All too often, car batteries die at the worst times – like in the cold, in the rain, or after you just spent two hours at the grocery store. That's why S&V Delta Towing and Recovery provides fast and reliable jump start services to anyone who finds themselves in need in Cambridge, Ontario and surrounding areas, 24/7.
Our team of friendly professionals are on-call all the time, ready to jump into action whenever you need us. As a mobile service, we can provide car battery jump start service, no matter whether your battery dies on the way to work or at the gas station.
When your car refuses to start, give us a call. Our emergency roadside assistance team can handle any issue you have. We can jump-start your dead battery and change it out if needed.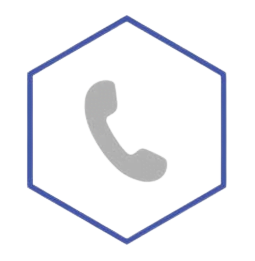 To learn more about our 24/7 Car Battery Jump Start Service and to speak to a member of our team, call us at
Why Did My Car Battery Die?
We often receive the question: why did my car battery die? While sometimes an old or faulty battery is to blame, there are other causes that need to be considered. These can include:
Heavy Duty Jump Start Service – Truck Jump Start Service
Dead batteries can make a heavy duty truck unusable at the very worst time. When it happens, make sure you call us for heavy duty jump start service or truck jump start service. We can immediately dispatch a team 24/7. Our technicians will diagnose your battery problems on the scene and provide a boost. Alternatively, if the problem requires a more in-depth analysis, we can provide heavy duty towing services to the nearest diesel repair shop.
Give us a call and we will immediately dispatch a heavy duty jump start team to your location for help with:
Power Unit Jump Start Service
Semi Tractor Jump Start Service
Bus Jump Start Service
Truck Jump Start Service
RV Jump Start Service
Dump Truck Jump Start Service
Tractor Trailer Jump Start Service
Big Rig Jump Start Service
Heavy Duty Jump Start Service
And more!
Call our state-of-the-art dispatch and communications centre. We will ensure you receive timely service with the right equipment where and when you need us.
The world of RV travel is exciting and adventurous until it suddenly and unceremoniously comes to a halt due to a dead battery. With a dead RV battery on the road, you're faced with inconvenience and brimming frustration.
Fortunately, S&V Delta Towing and Recovery are the experts in RV jump start services and strive to get you back on your road trip as soon as possible. We have mobile RV jump start technicians at your service 24/7. Whether your RV battery loses power on the side of the road, at the campground, or at a gas station, we'll come to your aid.
Contact us for a professional RV jump start service that is fast, reliable, and friendly!
24/7 Battery Jump Start Service
The battery in your vehicle is a critical and integral component that can sometimes require a little maintenance. While it can seem simple to boost a battery, we always recommend calling a professional with the knowledge and equipment to get the job done right the first time.
For a quick battery jump or roadside assistance, we're here to help! Call us whenever you need immediate roadside assistance or a 24/7 battery jump start service. We offer 24/7 roadside assistance and same day service in Cambridge, Ontario and surrounding areas.
S&V Delta Towing and Recovery's 24/7 battery jump start service is the perfect solution to your woes. To avoid further complications with your vehicle, call us today.