24/7
Fuel Delivery

Service
DEPEND ON S&V DELTA TOWING PROFESSIONAL - EXPERIENCED - RELIABLE
PROFESSIONAL - EXPERIENCED - RELIABLE
We get it. It makes for an extremely long day, and journey, to run out of gas. That's why we have a fuel delivery program that can come to your rescue within minutes, even at night or on the weekend. We'll have you back on the roads around Cambridge, Ontario in no time.
S&V Delta Towing and Recovery's fuel delivery removes the hassle of running out of gas by providing convenient and safe service for you instantly. When you call us, our dispatcher answers immediately and sends the nearest gas delivery near me team to your exact location.
Our business is built on quality service and customer satisfaction; if you have any problems while our crew is delivering gas to you, they will do their best to fix it.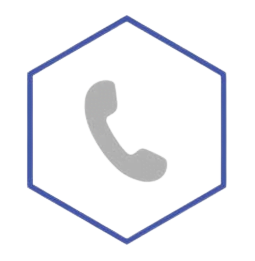 To learn more about our 24/7 Fuel Delivery Service and to speak to a member of our team, call us at
24/7 Fuel Delivery Service - Car Out of Gas
Ever run out of gas? It's not fun. We help make sure it never happens to you – and if it does, you have backup nearby. As your local gas delivery service, we are open 24 hours a day, 7 days a week, and we will make sure you're never left spinning your wheels. Our team of friendly, experienced technicians are here to help you fill up quickly and safely so you can get back on the road again.
We have a variety of top grades of gas that we can bring to your location so that you can continue on your journey. We are dedicated to getting you back on the road as fast as possible.
Help is on the way! If you're caught running low on gas, call us and we'll send out a team now to respond to your queries for gas delivery near me in Cambridge, Ontario and surrounding areas.
Call our state-of-the-art dispatch and communications centre. We will ensure you receive timely service with the right equipment where and when you need us.
24/7 Roadside Assistance Near Me
Being able to recognize when your car is running low on gas is critical as a frequent driver. You may believe that the gas gauge is the only way to know your fuel is depleted. However, in all actuality, your car will give several signs that it is ready for you to take it to the nearest gas station. Here are a few ways to tell: