Emergency Towing

Near Me!
DEPEND ON S&V DELTA TOWING PROFESSIONAL - EXPERIENCED - RELIABLE
PROFESSIONAL - EXPERIENCED - RELIABLE
We've been Cambridge's trusted towing company for over 30 years!
S&V Delta Towing and Recovery is a division of Abrams Towing, the towing company with the largest towing fleet in Canada! We have over 200 trucks at our disposal and 15 in our personal fleet including light duty wreckers, flatbed tow trucks, heavy duty wreckers, and a 75-ton rotator.
We have been in business for over 30 years and are trusted by the Waterloo Police Department, Ontario Provincial Police, and all local municipalities. We provide emergency towing to Cambridge, ON, and all its surrounding areas.
Our emergency towing services include but are not limited to:
Flatbed Towing
Accident Recovery
Light Duty Towing
Medium Duty Towing
Motorcycle Towing
Specialty Car Towing
Roadside Assistance
Heavy Towing
If you need an emergency tire change or assistance with a heavy recovery, our professional and experienced team can assist you. All of our drivers are professionally trained and WreckMaster certified, so you can rest assured that you are working with the best!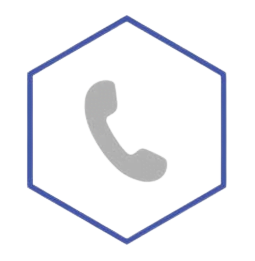 To learn more about our 24/7 Emergency Towing Service and to speak to a member of our team, call us at
Why Choose S&V Delta Towing and Recovery as your Local Towing Company
For over 30 years, the experienced and efficient team at S&V Delta Towing and Recovery has been proudly serving the Cambridge community. Trusted by all local municipalities, we are the go-to towing company in the area and pride ourselves on our excellent reputation. Our 24-hour emergency towing services include freight towing, heavy equipment rental moving, light duty towing, heavy duty towing, medium duty towing, and roadside assistance services.
When you work with our knowledgeable crew for emergency towing, you can expect reliability, professionalism, and efficiency. Our priority is your safety and satisfaction, so you can feel confident when you work with S&V Delta Towing and Recovery!
Need immediate assistance? Give our dispatchers a call today at (519) 653-8080. We are happy to serve you!
Call our state-of-the-art dispatch and communications centre. We will ensure you receive timely service with the right equipment where and when you need us.
Reliable Tow Truck Near Me
We know that accidents and roadside emergencies can be stressful. That is why it is so important to call a towing company that you can trust. At S&V Delta Towing and Recovery, we have highly trained and experienced drivers and operators who are ready and capable of handling your situation. WreckMaster certified and professionally trained, our crew is the best in the business and ready to tackle any job.
S&V Delta Towing and Recovery puts you first. We prioritize your satisfaction and are committed to making sure that we get your job done right the first time. Our professional tow truck team all take continuing education courses to ensure that they are up to date with the latest towing techniques and safety standards.
Expecting accurate ETA's? We have got you covered. When you call our team, our operator will dispatch the nearest tow truck to you. We promise to send you accurate ETA's so that you know when to expect the emergency tow truck operator to arrive at your location. We value clear communication and are here to answer any questions you may have in regard to your towing job.
At S&V Delta Towing and Recovery, we ensure your safety. Our professional team runs safety assessments prior to commencing every job and upholds the industry's safety standards. Trust the professionals at S&V Delta Towing and Recovery!
Roadside Assistance in Cambridg
The professionals at S&V Delta Towing and Recovery are ready to provide you with professional roadside assistance in Cambridge! Our 24/7 emergency roadside assistance serves the community of Cambridge and its surrounding areas.
Need a tow truck in the middle of the night? Locked yourself out of your car? Worry not! Our experienced team will bring all the equipment that you need at any hour of the day. Our team of experts can assist you with jump starts, fuel recovery, and flat tires! We promise to get you back on the road as quickly as possible!
We offer Light Duty Towing, Medium Duty Towing, and Heavy Duty Towing